– A highlight from LSX Magazine 
Lately, it seems like we are living in an alternate universe where factory vehicles are cranking out 700-plus horsepower with a warranty. As if that isn't strange enough, if you're not shooting to make 1,000 horsepower with your project car, it becomes a laughable offense. In all honesty, 2,000 is the new 1,000 when we're talking about power numbers these days. And with the advancement in turbochargers and superchargers, this task has become easier than ever.
It didn't take Lingenfelter Performance Engineering (LPE) long to catch on to this horsepower trend. The company has built its reputation on high-performance vehicles that are not only incredibly powerful but dependable, as well. But we have to admit that the company's latest offering has dropped our jaws like a kid in the world's largest toy store.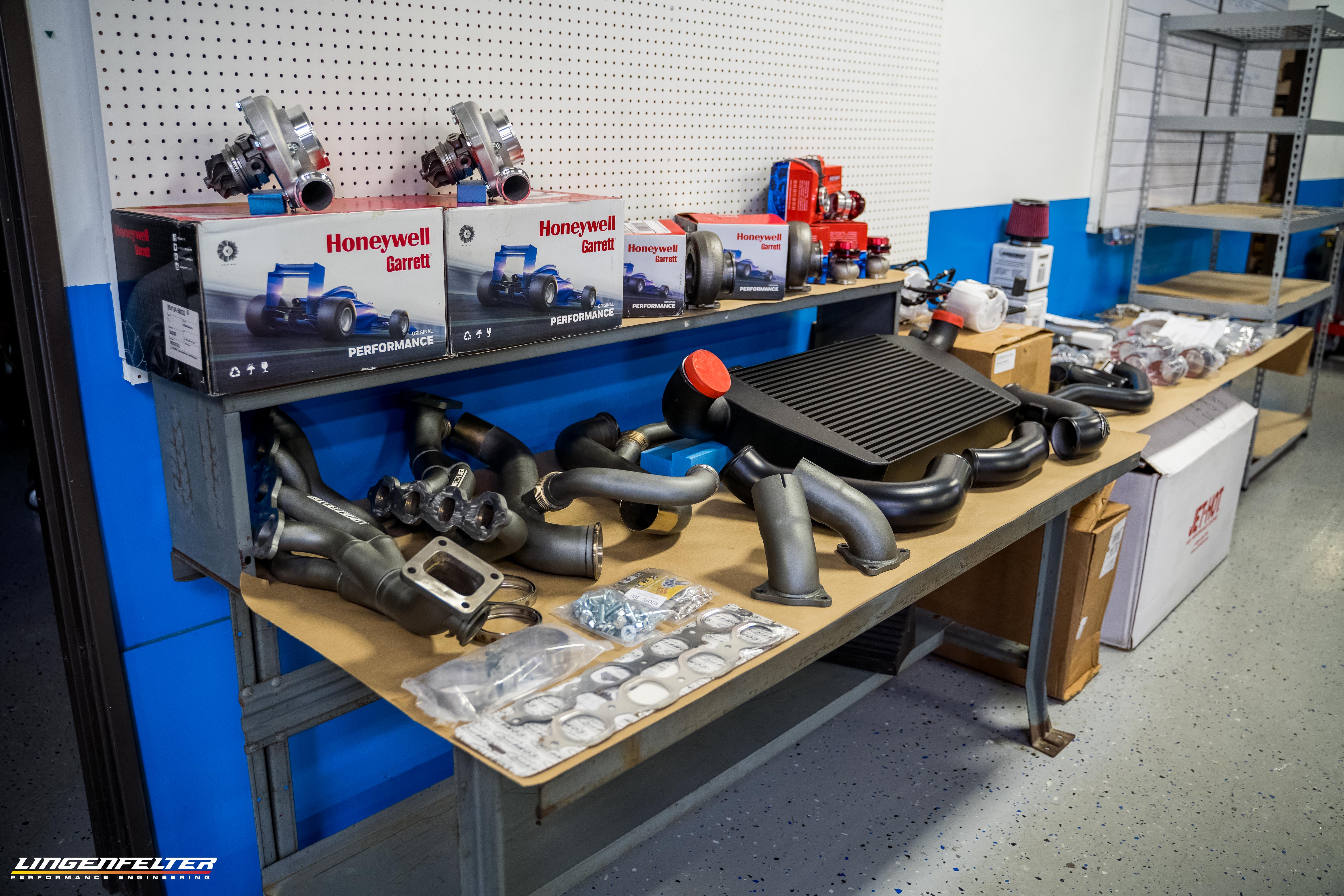 Lingenfelter Performance Engineering was founded over 47 years ago and is recognized for its performance. It develops, tests, and manufactures a slew of engine parts, electronics, and fuel systems, which ultimately wind up in the individual vehicles the company sells. And with high-powered cars in its arsenal, like the Cadillac CTS-V, Camaro ZL1, and Corvette C7 Z06, you might be wondering what car is next for the dynamic group.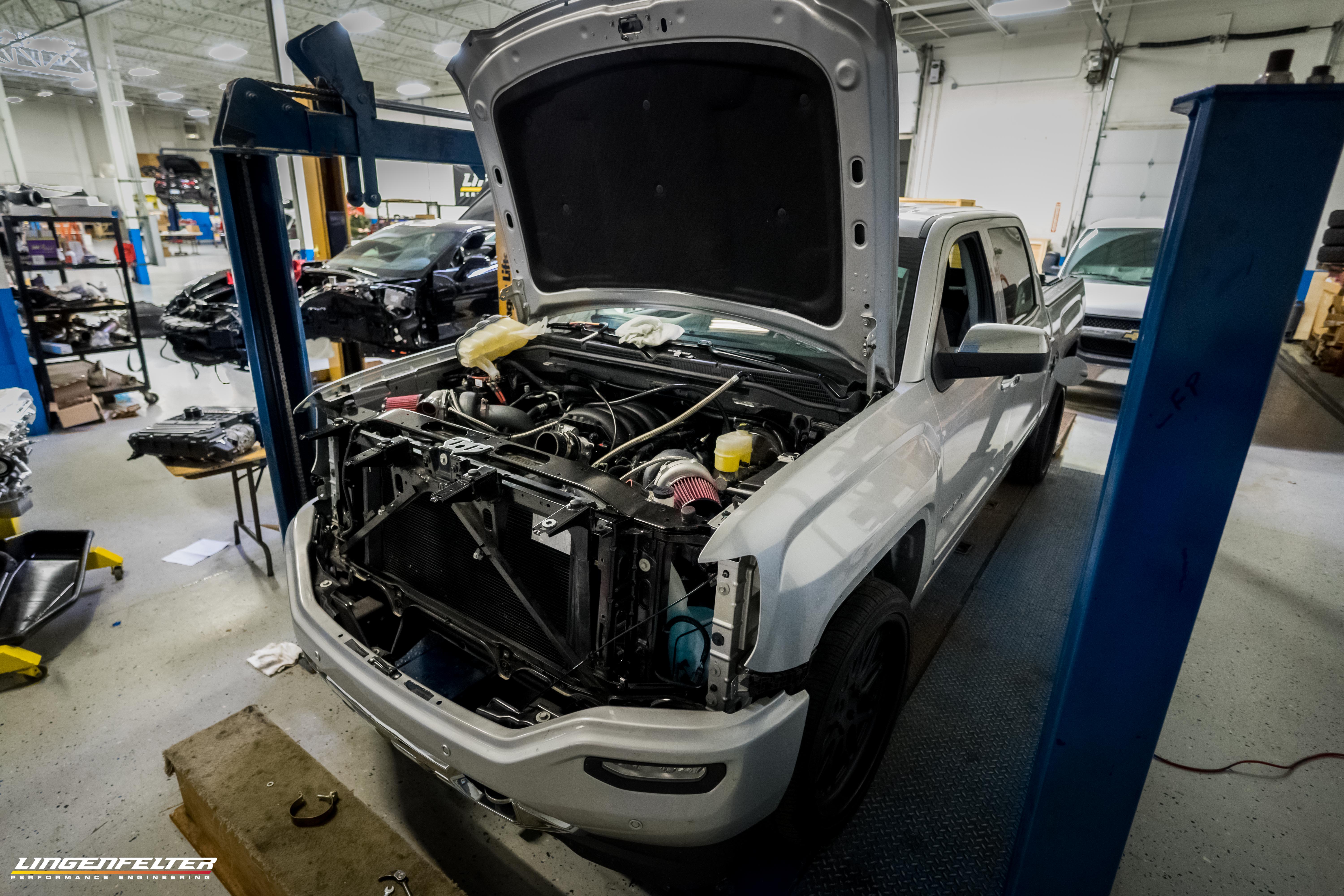 It turns out it's not a car at all. Instead, it's a truck. You're probably thinking, "Oh yeah, that's right; they do have some pretty cool trucks." And you would be correct, Lingenfelter does have some awesome vehicles other than the two-door sporty ones. Recently, we covered one of its new 2015-19 supercharged Escalade/Denali packages that produce an impressive 700 horsepower. While 700 is a good amount of power, remember that 1,000 is the magic number these days.
If you haven't caught on yet, allow us to fill in the blanks for you: Lingenfelter recently showcased GMC Sierra truck that cranks out quadruple digits. Before we get into what the 2018 GMC actually made, let's take a look at the build.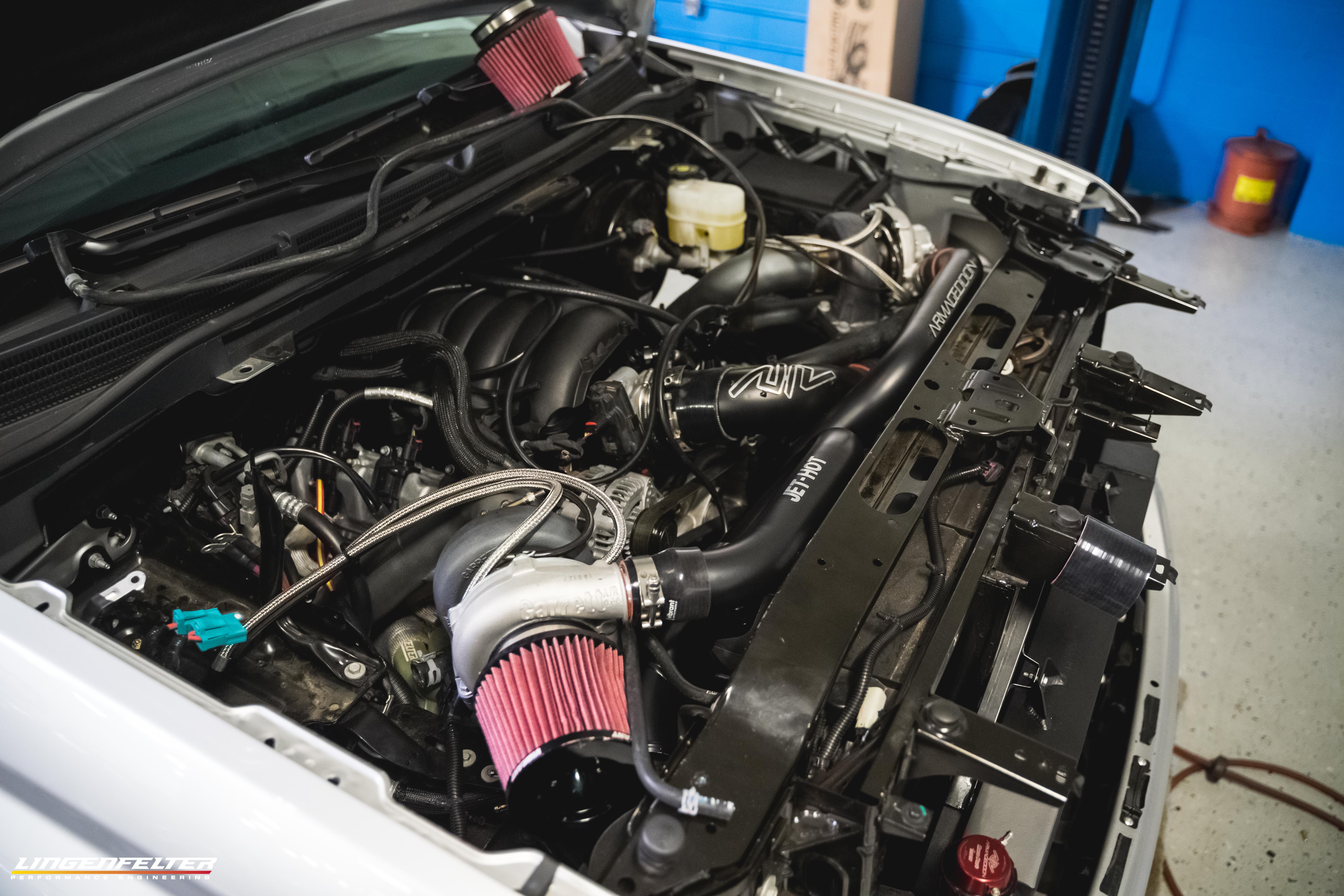 Lingenfelter is, of late, known for the use of superchargers on its high horsepower vehicles. What you may not know is that once upon a time, the company preferred turbos over the superchargers. As technology switched gears between the two forced induction rivals, the supercharger became the preferred method for force-feeding an engine. However, once again, the tide has begun to turn. Turbos are now being put to use at Lingenfelter's headquarters, and the results are nothing short of staggering.
We spoke to Mark Rapson, COO/VP of Operations at Lingenfelter Performance, on how this transition came back around. Mark said, "With the evolution of supercharger technology, specifically Eaton's TVS unit, it's caused us to focus on superchargers for the last eight years. Recently the OEM's have gotten more interested in turbochargers. This interest has allowed the turbo technology to evolve, which in return makes the aftermarket industry get involved. It's for this reason that we have revived our interest in using turbochargers."
While this may be one reason Lingenfelter started looking at turbochargers again, it's not the only motivation. Mark explains, "As you know, the C8 Corvette is coming out, and the engine bay just begs to have turbochargers installed. We were looking for an avenue to explore the latest in turbo technology and test the waters. That's how the GMC came about." 
Click here to read the full story: https://www.lsxmag.com/features/mega-power-lingenfelters-quadruple-digit-gmc-sierra/