Congratulations Jake Rozelle on taking home the WIN for the GTL Class.
What an incredible weekend! Lingenfelter's first Eliminator Spec engine built this year and Jake Rozelle's first race of the year! Nothing can stop this dynamic duo. Wishing the best of luck to Jake as he continues to conquer the rest of his racing season. 
A note from the driver himself "It's purple and it's a GTL winner!!! The last 2 weeks were a mad thrash and my first time ever driving the completed car was Friday night down Las Vegas Blvd. To finish with a win is beyond my expectations. The new Eliminator R Spec engine impressed me with not only the power numbers it made but also how driveable the new engine package is. The increased RPM range helped significantly in the speed stop segment of the event and the torque increase was fantasticon the road course where it allowed me to run a gear higher than before, eliminating extra shifts and allowing me as the driver to be smoother. I can't wait for more testing to optimize this new setup! Lingenfelter Performance Engineering played a huge part in getting this car done. Thank you guys and what a way to debut the new Eliminator Spec engine in my car! Also to anyone else I've tagged thank you for your help this off-season, it takes a team!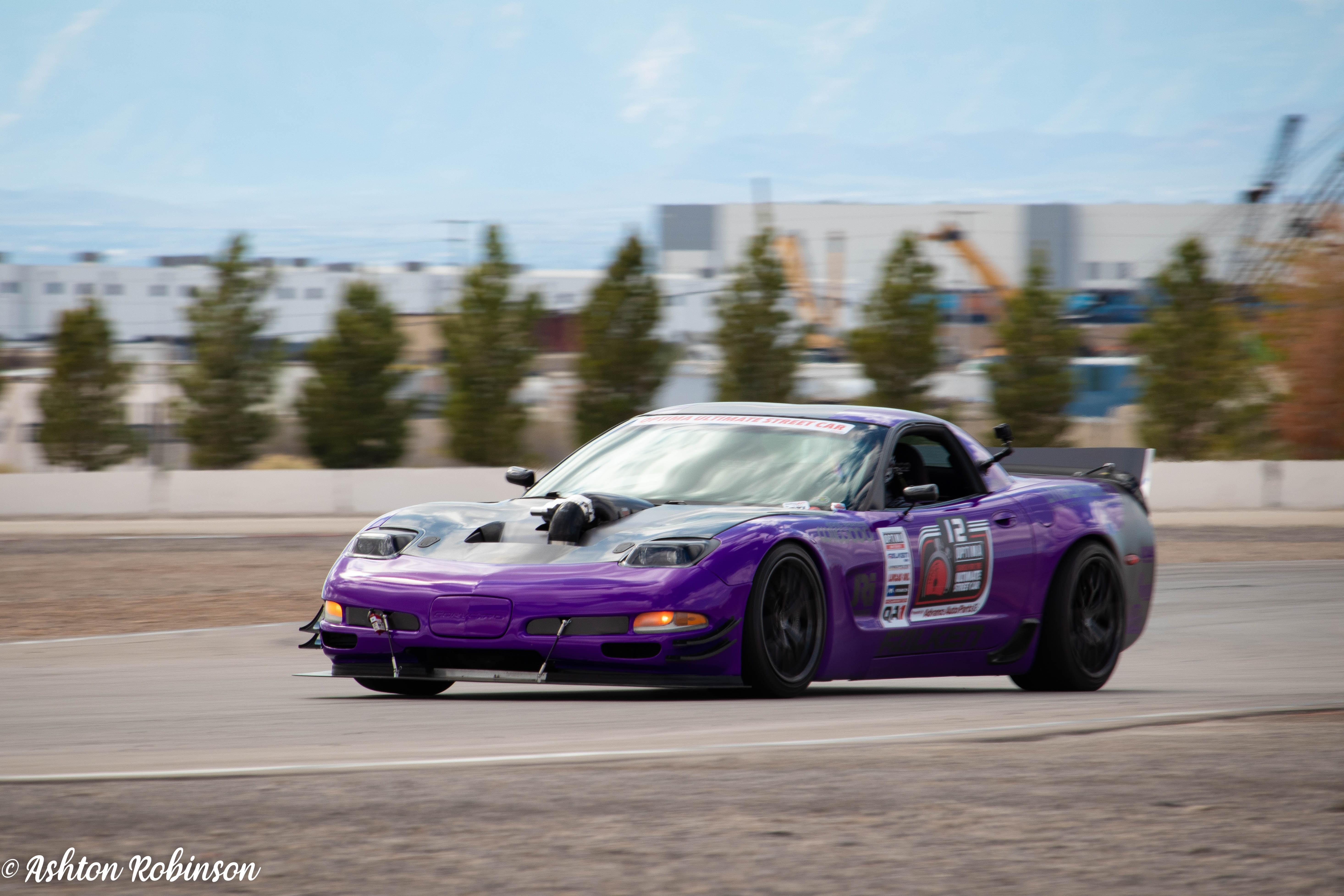 I'd also like to thank all the companies whose support makes our program possible: Lingenfelter Performance Engineering, Ignite Race Fuel, Lucas Oil Products, Falken Tire, Centerforce, JRIShocks, Wilwood Brakes, Forgeline, Ultimate Performance, Van Steel Corvettes, Palmer Signs, LG Motorsports, JCG Restorations, Current Performance Wiring
Lingenfelter's Eliminator Spec "R" Engine provides validated performance through intense competition and class-leading power! To get your hands on one of these bad boys give us a call! 260-724-2552