LINGENFELTER COPO BATTLE AT THE GREEN
Former NHRA national event finalist Emily Volkman drove her '15 COPO Camaro to the Lingenfelter COPO Battle at the Green victory with a final-round decision over Brian Palcisko. Palcisko had the slightly better reaction time, but Volkman was closer to her dial with a 9.20 on a 9.17 dial opposite his fast-closing 8.92 on an 8.80.
With a consistent string of runs within just hundredths of a second of 9.20 all day, Volkman defeated Bowling Green's Donnie Bray, recent NHRA divisional event winner Daren Poole-Adams, and, in the semifinals, Jim McLeod, who narrowly red-lighted. Poole-Adams paced all qualifiers with a .019 light. 1986 NHRA Stock world champion Al Corda was No. 2 with a .023, Holley Director of EFI Business Development Robin Lawrence was third with a .026, and Volkman was fourth with a .041.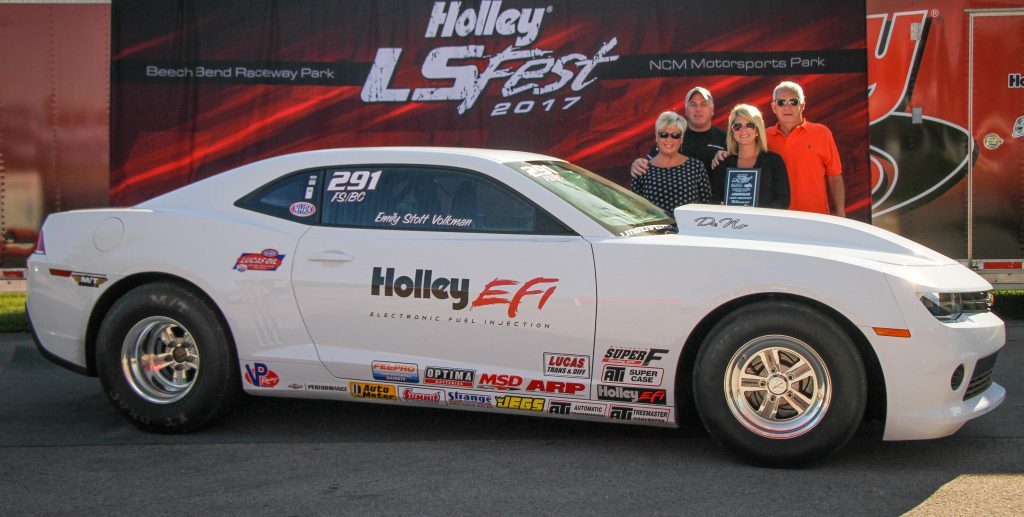 To view the full results visit: https://www.lsfest.com/scoggin-dickey-parts-center-drag-race-results/
Article: by Todd Veney, courtesy of LSFest.com