Summit Motorsports Park and Lingenfelter Performance Engineering Partner
Summit Motorsports Park and Lingenfelter Performance Engineering have partnered for a sponsorship program.
As part of it, Lingenfelter Performance Engineering will be the title sponsor for the Blue Suede Cruise, July 13-15, and the Wednesday Fun Night, which begins May 16 and takes place most Wednesdays through Oct. 10.
Additionally, Lingenfelter Performance Engineering will provide trophies magnificently made of engine parts to winners of the Lingenfelter Performance Engineering Wednesday Fun Night on the first Wednesday of each month, as well as winners of the Nostalgia Drag Racing League categories at the Lingenfelter Performance Engineering Blue Suede Cruise, July 13-15, winners of Nostalgia Pro Stock at the 41st Annual Kelly Services Night Under Fire, Aug. 11 and winners of Outlaw Nostalgia Pro Stock and Nostalgia Gas at the Summit Racing Equipment Shakedown at the Summit presented by Mickey Thompson Performance Tires & Wheels, Sept. 13-16.
As the official performance, engineering and tuning center of Summit Motorsports Park, Lingenfelter Performance Engineering will be boasted on specially-made signage and in displays throughout the park, and the company will post contingency for racers.
Founded more than 45 years ago, Lingenfelter Performance Engineering specializes in GM products, especially Camaros, Corvettes, Cadillacs and trucks. In addition to engineering services, it offers engine-building, performance parts, engine and chassis tuning components and installation, and has build-centers in Wixom, Michigan and Decatur, Indiana, in addition to a corporate office and warehouse in Brighton, Michigan.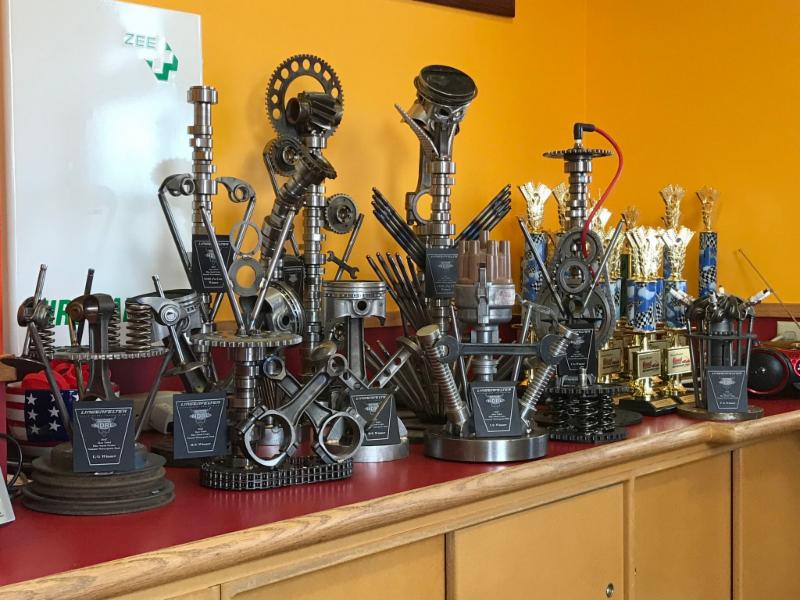 "We're looking forward to this partnership with Summit Motorsports Park, as it's an opportunity to align our brand with another top-tier brand," said Mark Rapson, chief operating officer and vice-president of operations for Lingenfelter Performance Engineering. "The track is state-of-the-art, and in addition to being involved on a sponsorship level there, we'll test there while we continue to engineer and develop new parts."
Summit Motorsports Park, where a $1.6 million track reconstruction project is wrapping up, is at 1300 State Route 18, Norwalk, Ohio. A season-opening test session is set for 10 a.m.-11 p.m. May 11. For information about upcoming events, tickets and more, visit 
www.summitmotorsportspark.com
or call 419-668-5555.
Mary Lendzion
Summit Motorsports Park Media and Public Relations
(Photos by Moto Lenz and courtesy of Lingenfelter Performance Engineering)
About Summit Motorsports Park
As a major motorsports venue, Summit Motorsports Park welcomes more than 500,000 people each year for sportsman and professional drag racing and is home to the Summit Racing Equipment NHRA Nationals. Located on more than 225 acres and surrounded by theme parks and water parks, it has been named Track of the Year 18 times by the NHRA, NMCA and IHRA, and its annual economic impact to the community has been determined to be more than $100 million.