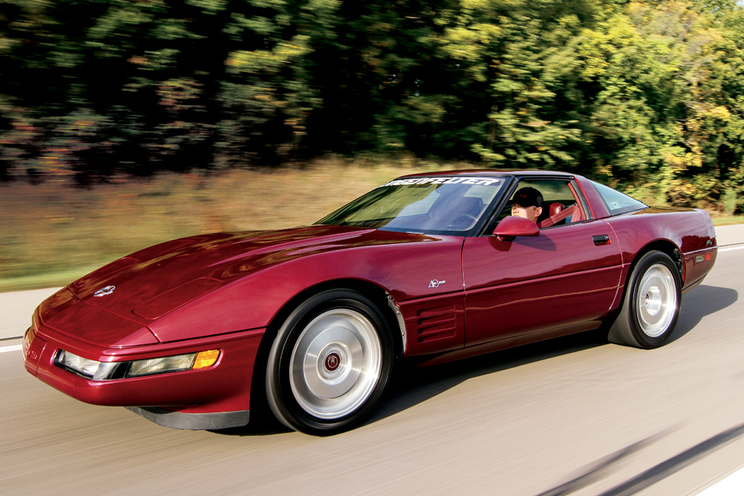 It's difficult to overstate the significance of the C4 ZR-1 upon its introduction. In the years leading up to it, rumors swirled and grainy spy phots of a royally dubbed "King of the Hill" high-performance variant captured the imagination of countless enthusiasts. At a time when any new vehicle with more than 250 horsepower was virtually guaranteed the cover of an automotive magazine, this first-ever Corvette supercar promised to be a game changer.
When its extra-wide 315/35ZR17 Goodyear Eagle ZR rear tires finally lit up the pavement in 1990, the ZR-1's exotic LT5 DOHC V-8 was hailed as a marvel of mechanical achievement, and its 375-horsepower output equaled that of the Ferrari Testarossa's V-12. The engine was famously developed in a joint venture between Chevrolet and Lotus, and assembled by marine-engine manufacturer MerCruiser.
Chevrolet indeed made a statement that its flagship performer could run with the world's best. Everyone agreed. Unfortunately, they didn't exactly acknowledge it with their wallets. Despite an initial stampede for the first few cars off the line, demand for the roughly $30,000 ZR-1 option—applied on top of the $32-$37K tab (depending on model year) for a base C4 coupe—quickly waned.
Read More: https://www.corvette-mag.com/issues/112/articles/zr-1-of-none#.WKxUPBLyvOQ