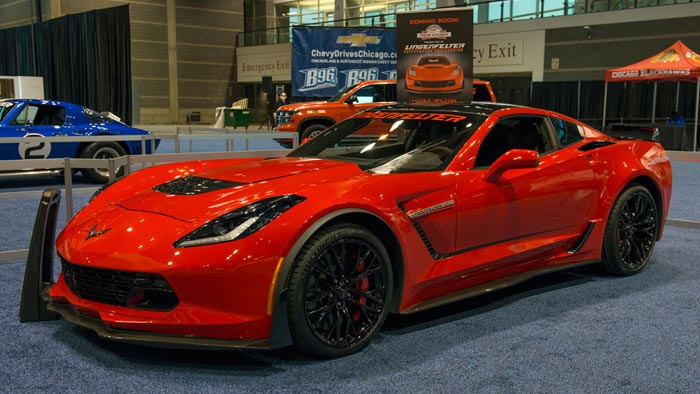 Our friends from Lingenfelter Performance Engineering also had two Corvettes on display.
First up is the Blue and White Superformance Grand Sport we saw last fall at SEMA. The Superformance Grand Sport is equipped with the Lingenfelter enhanced LS7 that offers just over 600 hp on tap.
However, it was the Lingenfelter Red Corvette Z06 that really got our interest up. For the second year in a row, Lingenfelter is offering a Ken Lingenfelter Signature Edition Series. The car features all the great aerodynamics and braking from the Z07 Performance Package plus LPE's enhancements to boost performance of the car to 800 hp!
Read More: http://www.corvetteblogger.com/2017/02/14/pics-corvettes-2017-chicago-auto-show/